MAKING A CHOICE
---
MAKING THE DECISION TO START LEMTRADA TREATMENT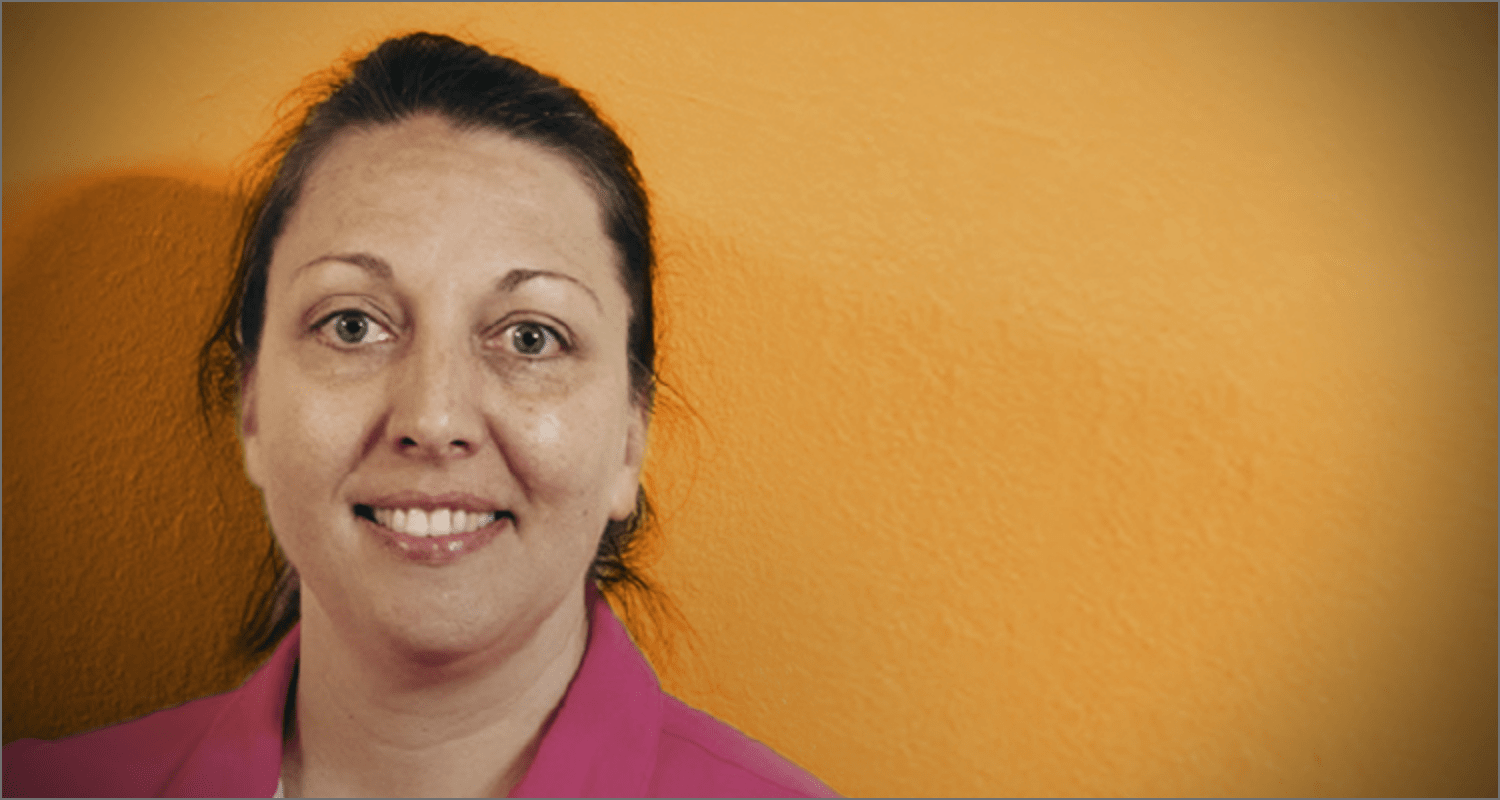 QUESTIONS FOR AN MS ONE TO ONE® CASE MANAGER ABOUT LEMTRADA
By MS One to One
Hello, my name is Brenda. My job is to answer your questions about LEMTRADA and offer support and resources that can help you from the time that you're considering your treatment options, all the way through the infusion courses and monitoring in the years that follow.
It is perfectly normal for people who are considering a treatment to feel anxious or concerned when they have questions, but they don't have answers. So, I'd like to help address some of those concerns, provide answers, and point you toward some resources that I think can help you find the information you are looking for.
Just remember, your healthcare provider is always your primary source for information and specific questions about your health. They know much more about you than a nurse on a website ever could (even one as friendly and helpful as yours truly!).
Below are some of the most common questions I hear from people who are considering LEMTRADA, along with brief answers and resources where you can find additional information.
Q: CAN LEMTRADA HELP WITH MY RELAPSING MS?
A: There are many factors that must be considered before starting treatment. While only your healthcare provider can tell you if LEMTRADA is right for you, I can tell you that LEMTRADA has been studied in 2 Phase III clinical trials over 2 years, with 1,191 participants who had relapsing MS. Understanding the results of these studies may inspire you to have a discussion with your healthcare provider about LEMTRADA.
Q: HOW DOES LEMTRADA WORK?
A: Like most MS medications, it's not known exactly how LEMTRADA works in relapsing MS, but we do know that LEMTRADA is thought to work by recognizing certain types of immune cells, including those that are believed to cause MS, and removing many of those cells from the body. After treatment, your immune system begins to replace many of the cells that were removed with new cells. For some people, certain cell types remained below normal levels when they were measured 1 year after treatment. You can watch this explanation about LEMTRADA in the body, or a Case Manager can tell you more about it during a call to MS One to One.
Q: HOW CAN I GET STARTED ON LEMTRADA?
A: Begin by having a discussion with your healthcare provider about how you are doing on your current relapsing MS medication, and if switching to LEMTRADA may be right for you.
For your safety, LEMTRADA can only be prescribed by a LEMTRADA-certified healthcare provider and can only be given at a LEMTRADA-certified infusion site.
You can find LEMTRADA-certified healthcare providers and treatment centers here or ask an MS One to One Case Manager to help you find one near you.
Q: HOW IS LEMTRADA GIVEN?
A: A topic that people often want to discuss is the LEMTRADA infusion schedule, and how it may differ from treatments they've used before.
LEMTRADA is an infusion therapy that is given in your vein (IV) in two treatment courses. There are 5 infusion days in a row in year 1, and 3 infusion days in a row in year 2.
You and your healthcare provider may decide that you need one or more additional rounds of treatment. If so, this would occur at least 1 year after your last round. Any additional rounds would consist of one infusion a day on 3 consecutive days.
After your first treatment, you'll start monthly monitoring, including monthly blood and urine tests, self-checks and annual skin exams, to detect potential side effects. Monitoring will continue until 4 years, or longer, after your last treatment course.
You can get more information when you watch a video about the infusion process here.
Q: WHAT DO I HAVE TO DO BEFORE LEMTRADA TREATMENT BEGINS?
A: Before starting LEMTRADA treatment, there are certain steps you must take. Your healthcare provider will instruct you to complete pretreatment blood and urine tests and a skin check. You may also be asked to get vaccinations at least 6 weeks before treatment. You should avoid foods that are potential sources of listeria prior to your treatment, and continue to do so until your healthcare provider confirms that it is safe for you to eat those foods again.
Additionally, you should use birth control while receiving LEMTRADA and for four months after the treatment course.
Q: WHAT CAN I EXPECT DURING LEMTRADA TREATMENT?
A: When you are ready to begin, you will receive your infusion at a healthcare facility with equipment and staff certified to administer LEMTRADA.
On the first three days during treatment, you'll receive intravenous steroids to help prevent infusion reactions, followed by the LEMTRADA infusions. Your LEMTRADA infusion will last for at least 4 hours, plus at least 2 hours for observation afterward.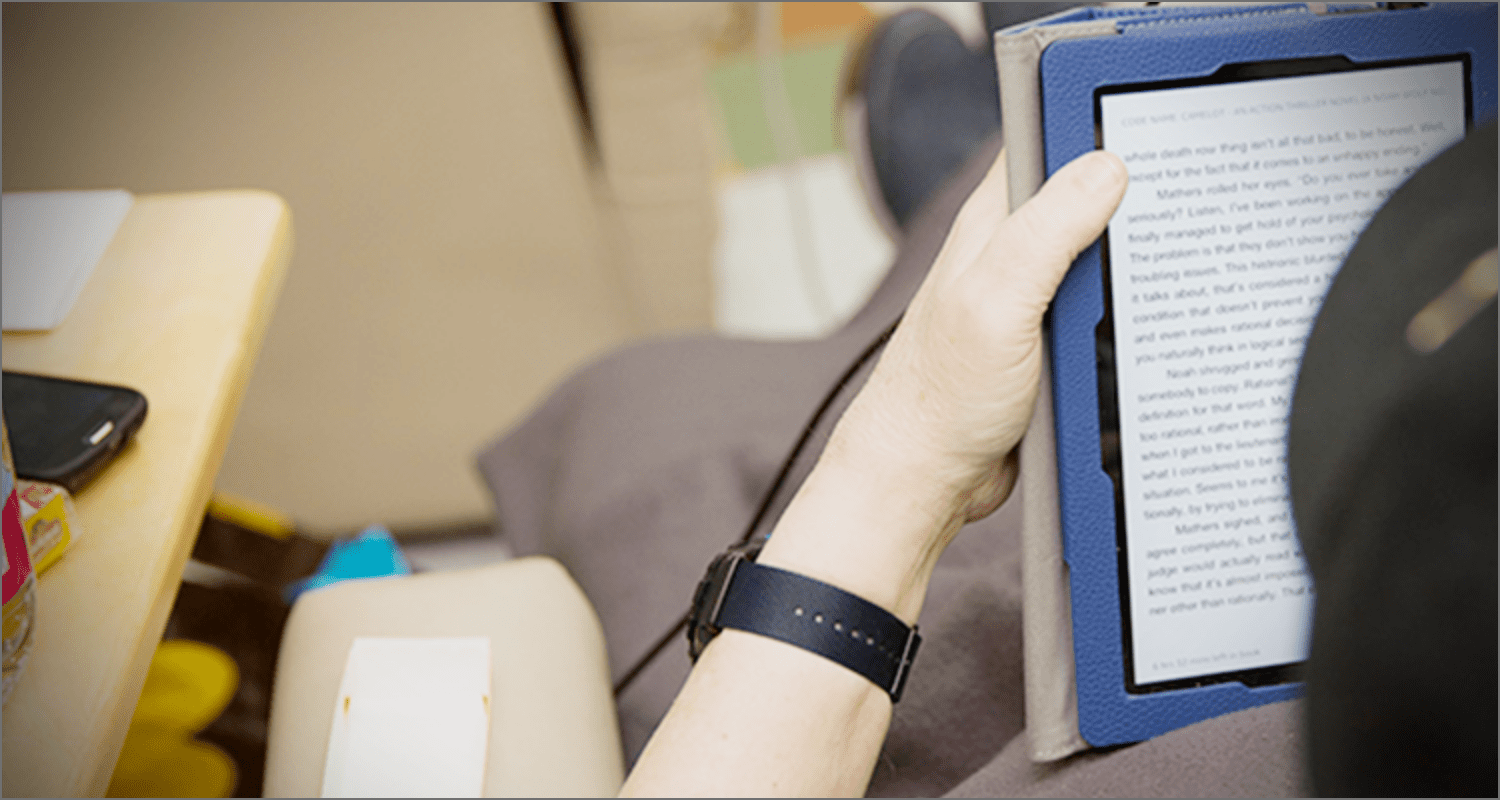 In those hours, you can read, watch TV, talk on the phone, eat, or take a nap. You can get up to stretch or use the bathroom at any time. If something doesn't feel quite right, just tell your infusion nurse. They are there to help.
An infusion nurse will be checking on you often to look for signs of infusion reactions including serious allergic reactions and urgent heart or breathing problems. In clinical studies, 92% of LEMTRADA-treated patients experienced infusion reactions. Serious infusion reactions did occur in 3% of patients. Serious infusion reactions may happen while you receive, or up to 24 hours or longer after you receive LEMTRADA.
Q: WHAT HAPPENS AFTER INFUSION?
A: Side effects may happen while you receive LEMTRADA and for 4 years after you stop receiving LEMTRADA. That's why you will need to monitor every month until 4 years, or longer, after you receive your last LEMTRADA infusion. You may need to continue these blood and urine tests after 4 years if you have any autoimmune signs or symptoms. The blood and urine tests will help your healthcare provider watch for signs and symptoms of serious autoimmune problems.
It is important to have your blood and urine tested, even if you are feeling well and do not have any symptoms from LEMTRADA and your multiple sclerosis. This may help your healthcare provider find any problems early.
To find out more about monitoring and to hear patients perspectives, watch a video here.
Q: HOW WILL I KNOW HOW MUCH LEMTRADA WILL COST ME?
A: MS One to One Case Managers can assist you with understanding your insurance coverage related to LEMTRADA, as well as the LEMTRADA Co-Pay Program. We can speak directly to your insurance company and get all the details and approvals and then call you back. We can also talk to you about other resources to help offset your out-of-pocket and treatment-related costs, so make sure to ask your nurse about financial assistance options.
Q: HOW CAN MY MS ONE TO ONE CASE MANAGER HELP ME PREPARE FOR TREATMENT?
A: Once you're prescribed LEMTRADA, your MS One to One Case Manager will help you schedule your treatment. But before you start, they'll give you some tips on what to wear, what to bring, and how to handle logistics, like getting to and from treatment or planning for childcare if necessary. They'll also tell you about any over-the-counter medicines you may want to pick up before treatment, in case you need them before or afterwards. They'll also suggest that you call your infusion center to find out their policies so you can get a better idea of who and what to bring with you on your treatment days.
Still have questions? We're happy to help.
I hope the information and resources I've presented have helped to address some of your concerns. Your next step would be to have a discussion with your healthcare provider about your treatment options. If you still have questions about LEMTRADA, you can call MS One to One anytime, day or night, at 1-855-676-6326.