PERSONAL SUPPORT
---
GET ANSWERS AND SUPPORT FOR LEMTRADA TREATMENT
FROM MS ONE TO ONE ®
Whether you're considering LEMTRADA or getting started on treatment, you and your Support Partners can benefit from information and resources to help make smart decisions. That's why LEMTRADA patients are eligible for personalized support from MS One to One.
A dedicated Case Manager assigned to
every patient
Anyone can call and speak with an MS One to One Case Manager, anytime. If you have been prescribed LEMTRADA and would like to be assigned your own dedicated MS One to One Case Manager, you and your healthcare provider must first complete the LEMTRADA Services Form.

Relapsing MS treatment questions? MS One to One can
help with:
Getting started on LEMTRADA
Understanding the potential benefits and risks of
LEMTRADA
Preparing for your infusions
Remembering monthly monitoring
Providing information for financial support
LYNN
MS ONE TO ONE
REPRESENTATIVE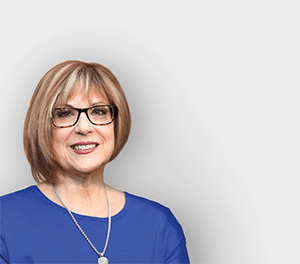 *As a member of MS One to One, you'll have access to an on-duty Case Manager 24/7. Regular MS One to One call center hours are Mon–Fri, 8:30 am–8:00 pm ET.

THE LEMTRADA PATIENT
BROCHURE