EMBRACING SUPPORT
---
KNOW WHERE TO FIND SUPPORT DURING YOUR RELAPSING MS TREATMENT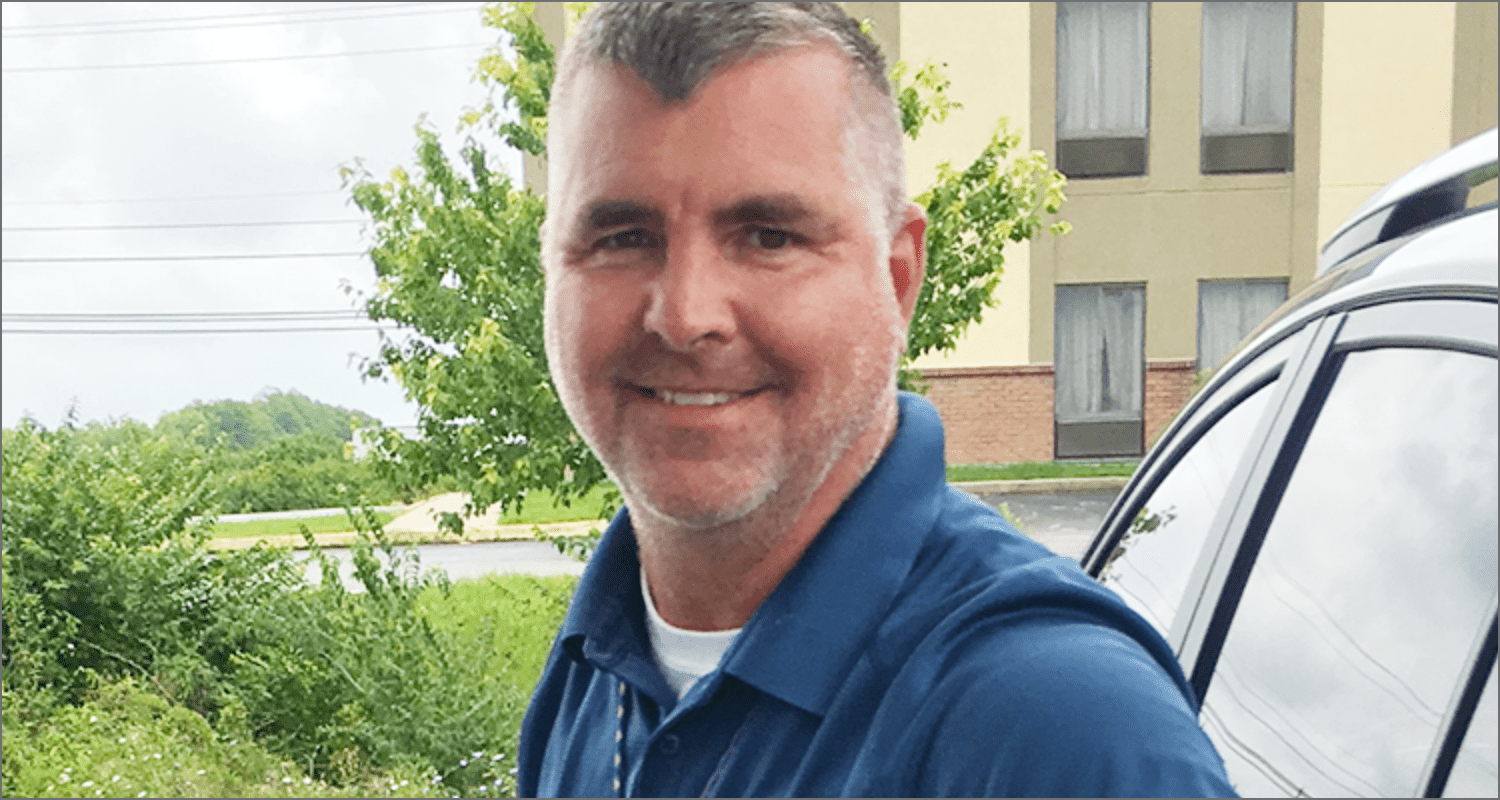 A SUPPORTIVE EMPLOYER CAN HELP WITH RELAPSING MS
By Donnie, Father, Husband, Project Leader, Former Athlete
One of the challenges for people with relapsing MS is talking to an employer about their condition. Some people may even choose not to share their diagnosis with the people at work. While I can totally understand that decision, that is not what I chose to do.
I have had the privilege of working for the same company for 25 years. Today, it's the largest employer in the area with 650 employees; however, back when I started, it was still a growing company with a family-type atmosphere. In fact, I actually had four family members working there with me. So, about a year after being hired when I was first diagnosed with relapsing MS, I had no reservations about sharing the news with my employer and coworkers.
I worked there for quite a few years, and all of that time they were very understanding about my relapsing MS and how it affected me. But as my disease progressed, I knew I had to do something else. That's when my neurologist and I decided on LEMTRADA. He told me that LEMTRADA is generally prescribed for adults with relapsing MS who have tried two or more MS medicines that didn't work well enough, due to the serious side effects it can cause. Because of the way it is given—5 consecutive days of infusions in the first year—I figured I should let my employers know what was going on.
Prior to starting my first infusion course, I sat down with my supervisor to discuss the plan. It helped that the guy was not only my supervisor, but a coworker and friend for over 20 years. I shared with him most of the same information about LEMTRADA that I had received from my doctor.
I took a few days off before starting treatment to get some extra rest. I made sure to get all my pretreatments that my doctor prescribed, and then I took off the week of the infusion course. I followed my neurologist's instructions and took some time to recover from the aches, pains, and fatigue that I had after the infusions. I knew those were going to be possibilities, so I used short-term disability for a few weeks to recharge my batteries. Remember, every person is different, so what may have worked best for me may not be best for someone else.
After about 1 year, I was ready for my second course, which was 3 consecutive days of infusions. I followed pretty much the same routine, including taking some short-term disability. And I know if I ever need another round of LEMTRADA treatment, it would occur at least a year after my previous round and also consist of 3 consecutive days of infusions.
At the end of my treatment, I went back to my normal routine and returned to work after I recovered from the infusions. I haven't looked back since.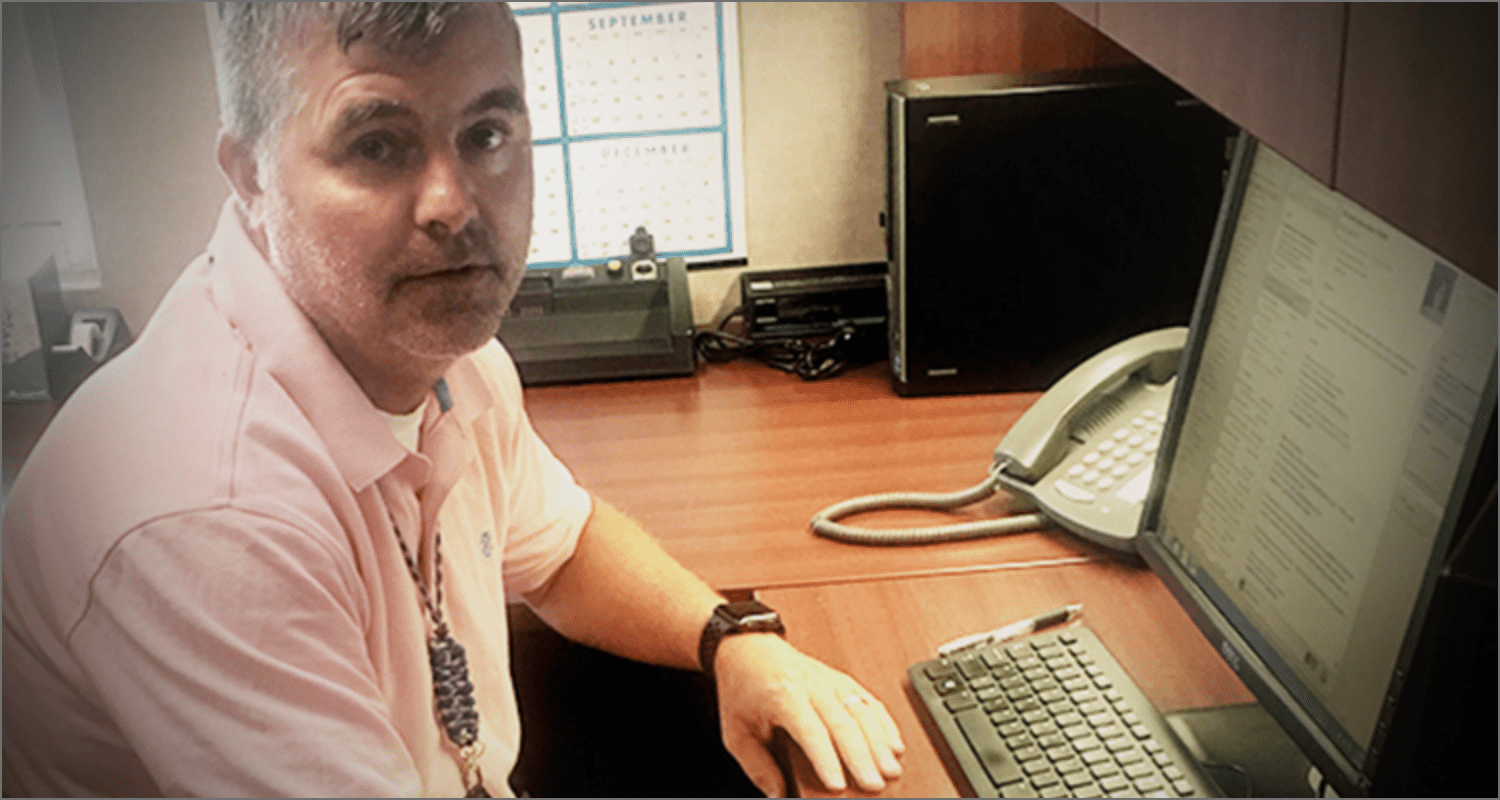 Not to say that a typical workday doesn't have its challenges. For example, I usually walk around the office with the help of a cane because I work in a 200,000 square foot facility, and that's a lot of ground to cover. Occasionally my job duties require me to move from one end of the facility to the other. Luckily, my employer was kind enough to provide a scooter to help me get around.
One of the things that I am most proud of is the close relationships that I've formed with my coworkers over 25 years. Many of them have known me since the time of my diagnosis, and they've seen how relapsing MS has affected me and what I've had to do to adjust.
On the other hand, there are a lot of newer folks that I work with now that only know me as the guy with the cane who speeds around the halls on his scooter. That's what they see, but they don't know my whole story.
Like I said, I could have chosen to keep most of this to myself. But I feel the more everyone knows about relapsing MS the better. No one really knows where it might crop up in their families, so having some knowledge can't hurt. Also, I like to think that I'm doing a good thing to help everyone understand the valuable contributions we all make, despite our individual challenges.
It has been my experience that most people know very little about MS or the treatments. That's why I never miss an opportunity to talk about my relapsing MS journey, and how the company that I work for has had my back throughout my LEMTRADA treatment.